Last weekend, lab members Sek Shir and Sally helped welcome 45 to 50,000 members of the public to the first Great Exhibition Road Festival, a three-day celebration of curiosity, discovery and exploration.  Imperial have collaborated with 20 institutions in and around South Kensington. Partners included the Royal Albert Hall, the V&A, the Natural History Museum, the Science Museum, and the Royal Colleges of Art and Music as well as the Goethe-Institut, the Ismaili Centre, the Serpentine Gallery and the Institut Français.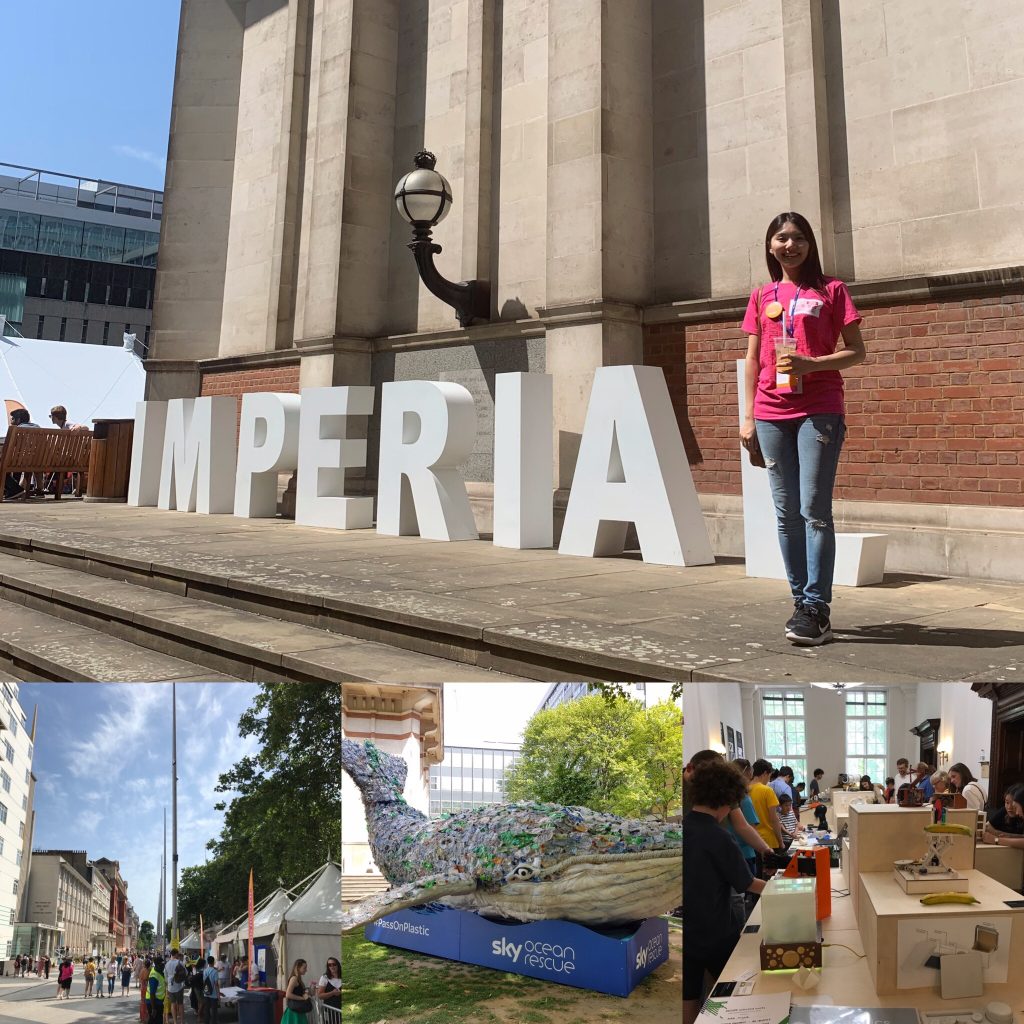 With the support, creativity and generosity of these partners, 11 interactive themed zones were devised, full of creative activities, live experiments, and friendly experts, alongside an extensive programme of talks, workshops and performances. The partnership also involved a lucky dip, pairing unexpected partners together to co-create content.
Both Sally and Sek Shir had a really enjoyable day interacting with the guests of all ages an are looking forward to the Festival in 2020.